Become a Dodge House member!
Not only will you support the Dodge House but you receive priceless benefits. Any questions can be directed toward Michelle Hrdlicka, Executive Director
Memberships
Individual $25
Dual $40
Family $55
Sustainer $75 – 2 guest passes
Century $100 – 4 guest passes
Donor Circle $250 – 8 guest passes
Business Memberships
Engineer $250 – 10 guest passes
Lieutenant $500 – 15 guest passes
General's Brigade $1000 – 20 guest passes
Golden Spike $1500 – 20 guest passes
Membership Benefits
All members receive unlimited visits to the Dodge House during regular hours of operation and a quarterly newsletter. Members also receive discounts to special events. The Christmas season begins with an invitation to the members only open house and tea. All members receive a 10% discount in the Gift Shop. We invite you to join us as a member and take advantage of this spectacular offer.
Memberships at $100.00 and above also include four complimentary
free-admission passes which may be gifted to any non-member.
With your help we can continue to help make our local community a great place to visit.
A Matching Gift will double your donation! If your employer has a matching gift program we can provide you with details on how to apply.
Donations
Preserving the Dodge House for future generations is made possible in large part through generous donations from
individuals such as yourself. There are a few ways to help if you would like to contribute to the house's preservation and educational activities.
If you would like to make a monetary gift to the Dodge House, please mail a check payable to Historic General Dodge House to this address:
Donations
621 3rd St.
Council Bluffs, IA 51503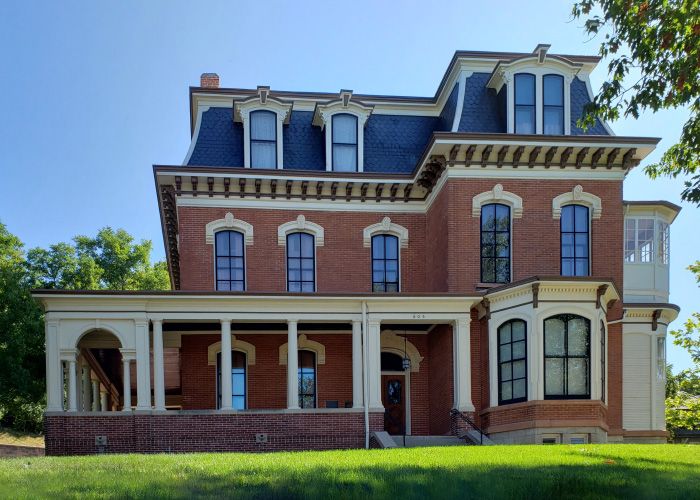 If your donation is being made on behalf of someone else, please give us the name and address of the individual and a personalized card will be sent to him or her.
The staff and volunteers at the Dodge House also appreciate donated office supplies. If you would like to donate office supplies or have any other questions regarding donations, please let us know by emailing us!
Volunteer at the Dodge House
The only Historic Landmark in Council Bluffs
We are currently accepting applications for several volunteer positions.
Tour guides – Do you love history, people and sharing your knowledge with groups? You would be a perfect tour guide!
Do you like puzzles, are you naturally curious about why events turned out the way they did? We're always in search of people who like history and are interested in research and would like to assist with special events.
Contact Michelle at (712) 322-2406 about any of these volunteer opportunities
Interested in volunteering? We'd love to hear from you!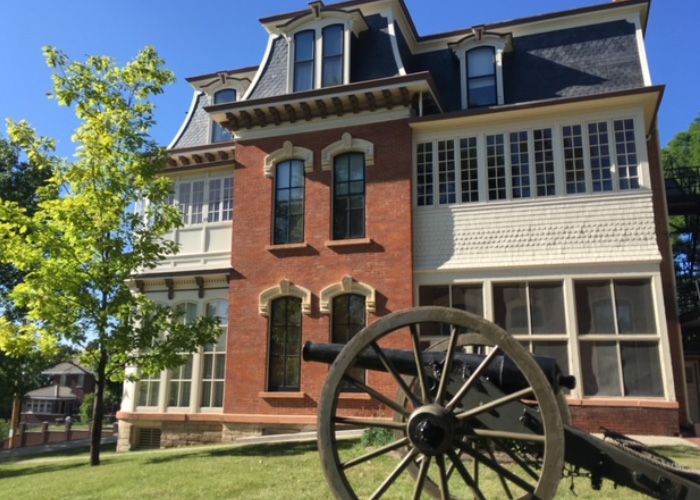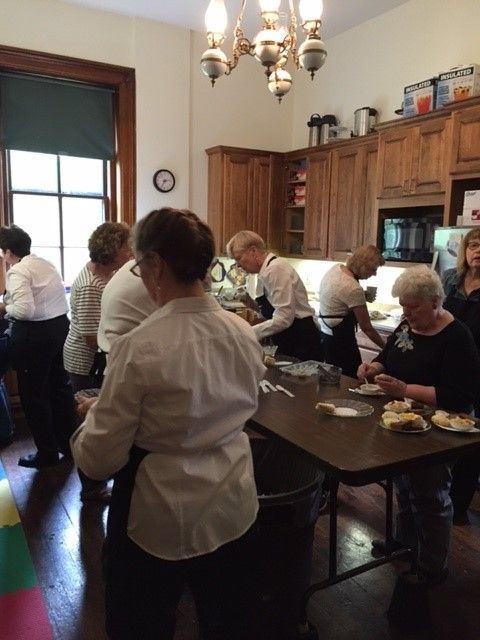 The Dodge House Board of Trustees oversees all functions of this house-museum. They set policies and work with city and state entities. The current members on the Board of Trustees are:
President: Rob Dittmer
Vice President: Chris Sorensen
Treasurer: Austin Diehm
Secretary: Theresa Martin
Daniel Van Houten, Chuck Hansen, Jeff Hutcheson, Laura Dodge Luther, Theresa Martin, Nate Watson, Shauna Cihacek, Kathy Rieger, Debbie Olsen and Cathy Born