About the Historic General Dodge House
Perhaps one of Council Bluffs' most famous residents, Gen. Grenville M. Dodge has been called "the greatest railroad builder of all time." A Civil War veteran, Dodge's involvement in political, financial and military affairs made him an associate of many of the most influential Americans of his time and counsel to presidents, including Abraham Lincoln and Ulysses S. Grant. During his lifetime he engaged in the mercantile business, organized a bank, surveyed the Missouri River Valley to the West for the Transcontinental Railroad, served a term in the U.S. Congress, and served with distinction in the Civil War, attaining the rank of Major General. It is said that he was the youngest General in the US Army until WWII. Although, Grenville Dodge achieved fame, fortune and historic importance by being a renowned railroad builder.
Click here to watch our orientation film and learn more about the fascinating life of General Dodge.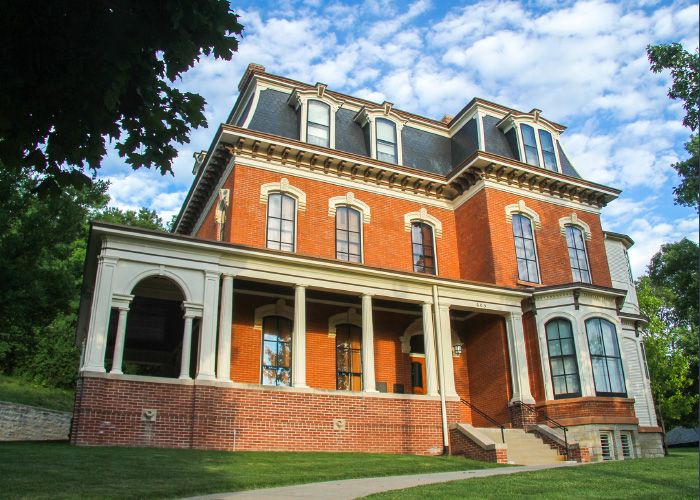 In 1869, Dodge built his handsome Victorian home at 605 Third Street at the cost of $35,000, a lavish sum for that day. The house was designed by William Boyington, a Chicago architect. The fourteen-room, three-story mansion stands on a high terrace overlooking the Missouri Valley, and displays such architectural features as parquet floors, cherry, walnut and butternut woodwork, and a number of "modern" conveniences quite unusual for the period. General Dodge was deeply involved in the planning and building of his home, making several modifications; such as central heating and hot and cold running water. Despite the home's elegant appointments, it is important to remember that it was built on what was essentially the frontier.
About the August Beresheim House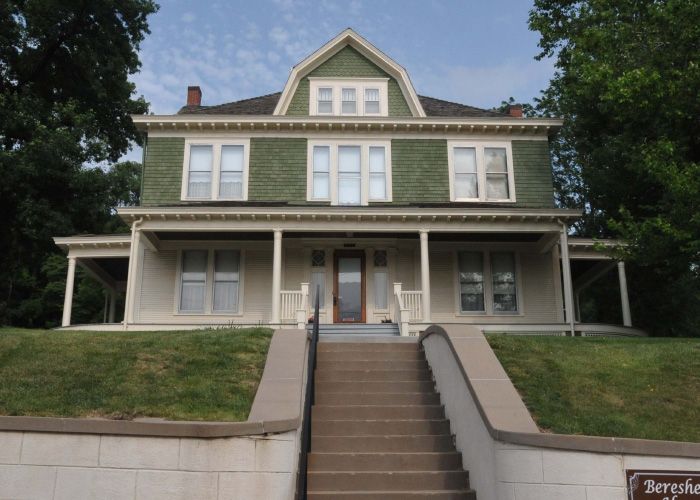 Built in 1899, the August Beresheim House is the spacious home of a well-to-do Council Bluffs family who had close associations with General Dodge and his businesses. John Beresheim, August's father, joined the Pacific National Bank which merged with Baldwin and Dodge banking office in 1870 into the Council Bluffs Savings Bank. August served as president of the bank from 1909 until his death in 1916. August spent his entire business career at the bank. In 1954, Theda Beresheim, August and Clara's only child, sold the house and it became a nursing home and then a dormitory for the Iowa Western Community College. In 1974, it was purchased by the City of Council Bluffs as an orientation center for the Dodge House.
A permanent exhibit "Beresheim Family Treasures" was installed in June 2013 on the second floor of the August Beresheim House. Almost every item displayed is an original family possession. The centerpiece of this fascinating display is Clara's wedding gown with her dainty leather shoes. Many of Theda's beloved dolls with wardrobes are included.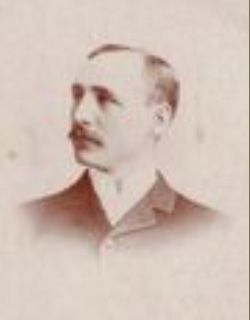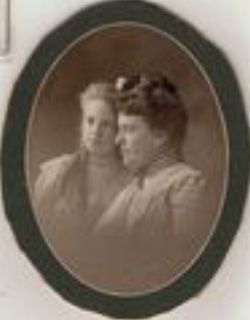 A new permanent exhibit was officially opened Spring of 2016 in the lower level of the Dodge House and shows Dodge and his business acumen with his Council Bluffs Savings Bank. Several original Dodge and Bank exhibits are on display, as well as a mannequin, Miss Belle Hoon, a personal assistant to the General.