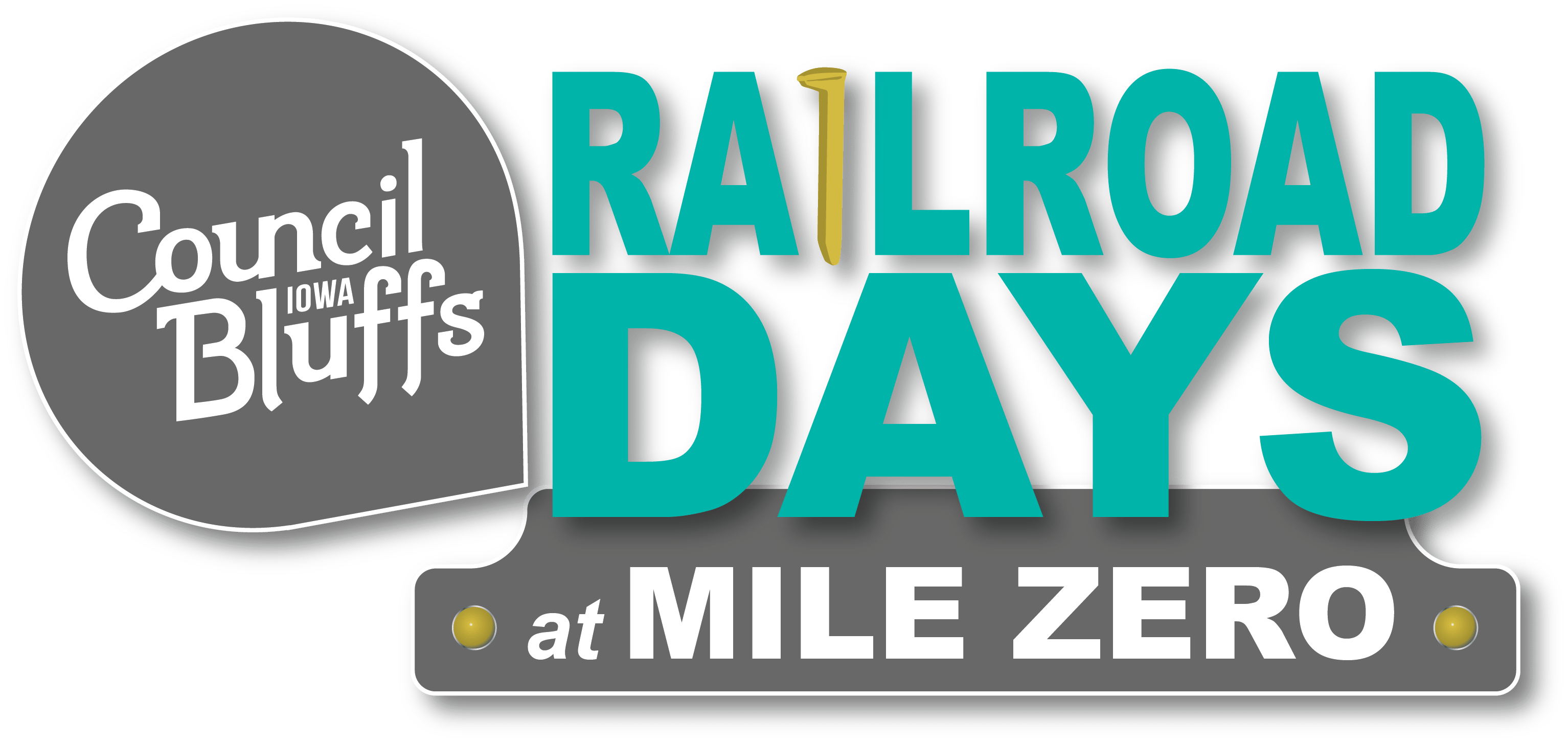 Railroad Days At Mile Zero
The Union Pacific Railroad Museum, RailsWest Railroad Museum, Pottawattamie Arts, Culture and Entertainment (PACE), the Historic General Dodge House, the Council Bluffs Public Library, The 712 Initiative, and the Historic 100 Block of Council Bluffs are teaming up to offer this annual event. Kids will be excited to ride the trollies to each participating location and to take part in numerous hands-on activities with interactive technology and exhibits that explore the vast world of the railroad!
At the Dodge House
Visitors will begin their Dodge House experience at the Beresheim House, just south of the Dodge House. Here, you will enjoy an orientation video, appreciate local history displays, a gift shop, and more. Visitors are welcome to rest in the shade and enjoy affordable bottled water, hotdogs hamburgers, and chips served by the VFW Post 11355.
Artist Shaleen Hirji, Professional Henna Artist and Energy Healer will be available for visitors to receive one of her beautiful henna designs, including train henna designs, for a reasonable cost.  Shaleen brings culture and education to her customers, as the origin is important to her work as an artist.
You will be engaged by Civil War educators, a Civil War Cannon, and a step back in time to 1869 in the home of the greatest railroad builder of all time, General Grenville M. Dodge. As you stroll through the home of General Dodge, our tour guides are there to answer any questions you may have about the house, the family, and the man himself. The basement of the house has many displays and railroad and civil war artifacts.
Get Your Tickets
Passes for the family event are $10 per group, which includes two adults and unlimited children under 18. An additional adult pass can be purchased for $5. Tickets may be purchased online or at the Union Pacific Museum, Historic General Dodge House, and RailsWest Railroad Museum through the day of the event. Tickets that were purchased in advance can be redeemed the day of the event at the Union Pacific Museum, where each person will receive a wristband that allows you unlimited rides on the trolleys and admission to both the RailsWest Railroad Museum and the Historic General Dodge House.
Railroad Days wristbands also come with discounts and other benefits throughout Council Bluffs and the metro!